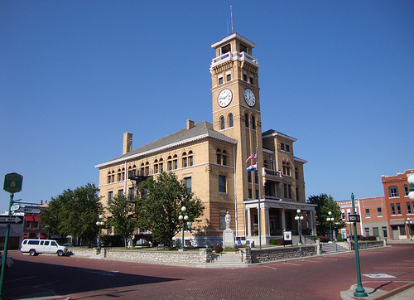 About the walk
Walk through historic downtown Harrisonville passing Civil War era homes, the old Cass County Courthouse, city park and lake. The 11k includes a nature trail through the woods. This walk qualifies for Cass County in the MO County Walking Special Program. Wheelchairs only on the 6k.
Start Point:
Comfort Inn & Suites
2304 Commercial Street
Harrisonville, MO 64701
Ask at the registration desk for the walk box.
Hours of Operations:
Daily : 8:00 AM to 10 PM
Please walk during daylight hours only
Note: The second portion of the 11K is through nature trails that may be muddy after rain or snow.