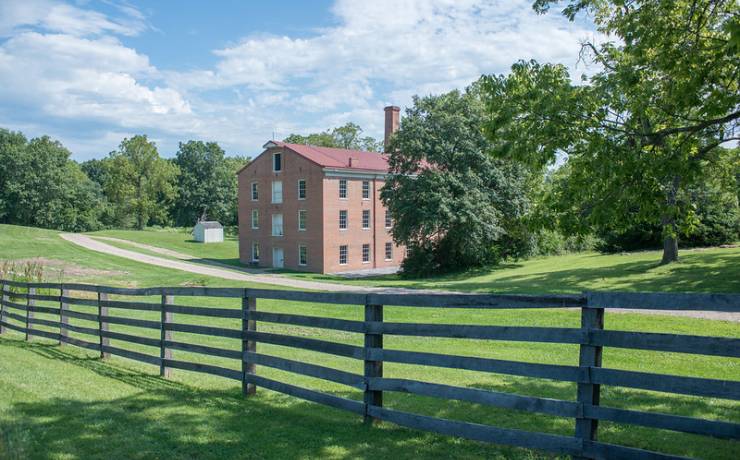 About the walk
The paved trail circles a large lake and takes the walker through some scenic wooded areas. The walker may stop and take a closer look to view a unique nineteenth century church and school. While not on the trail, the historic 1860's woolen mill and plantation home are well worth visiting. The 6 km route is on paved trails with a few small hills, it goes around the lake once, and is rated 1B. The 10 km route has you walking up a gravel hill to the 19th century church and school and a restroom, this route is rated 3B.
Start Point:
Watkins Mill Visitor Center
Watkins Mill State Park
Lawson, MO 64060
Walk box is located at the Visitor Center Customer Service Desk. You will drive approximately 2.5 miles to the actual walk start location.
Hours of Operations:
April through October
Monday to Saturday: 9:30 AM to 5 PM
Sunday: 10:30 AM to 5 PM
November through March
Monday to Saturday: 9:30 AM to 4:30 PM
Sunday: 10:30 AM to 4:30 PM